Folklore: Stories & Songs from Appalachia
A collection of eleven traditional songs and three folk tales from Appalachia, including "The Frog He Went A'Courting," "I Gave My Love a Cherry," and "Jack and the Bean Tree."
Show Dates & Times
March 2, 2023 at 7:00pm
March 3, 2023 at 7:00pm
March 4, 2023 at 7:00pm
March 5, 2023 at 3:00pm
Featuring The Dead Reckoning String Band and soloist Kelly Beth Konieczka
Cast
Narrators:
Dillan Bryant
Charlie Maughon
Eliza Maughon
Jake Maughon
Brenna Smart
Family:
Mama — Mahlyn Volentine
Mary — Sarah Grace Amos
Tom — Wes Cardin
Grace — Kara Kelly
Lily — Emma Grace Monceaux
Willie — Nathan Peters
Addie — Samantha Shelton
Katie — Katy Smith
Fairy Tale Characters:
Mama #1 — Alli Shivers
Jack #1 — Jacob Emfinger
Giant — Dillan Bryant
Giant's Wife — Meleia Eley
Mama #2 — Grace McBroom
Jack #2 — Jake Maughon
Old Woman — Audrey Finley
Boy — Benjamin Thornhill
Girl — Millie Finley
Girl — Khloe Kelley
Man — Paul Kramer
Old Man — Elijah Thornhill
Mama #3 — Elisabeth McCann
Jack #3 — Charlie Maughon
Featherflight — Morgan Ragsdale
Bluebird — Natalie Swain
Innkeeper — Jacob Emfinger
Old Marock — Elijah Thornhill
Preacher — Paul Kramer
Lucy — Anaston King
Ensemble:
Georgia Austin, Mia Blackwell, Breanna Eames, Surena Eley, Caroline Grant, Audrey Kelly, Caroline McCann, Mattie Montogomery, Anna Claire Parker, Olivia Parker.
Church Choir:
Janice Carroll, Mark Carroll, Pam Givens, Russell Givens, Molly Johnson, Landy Maughon, Stephanie Maughon, Missy Milligan, Peggy Nations, Connie Parker, Susan Ragusa, David Randall, Sherry Randall, Janice Robinson, Slade Spann, Bekah Stephens, Cass Stephens, Hannah Stephens, Miriam Stephens, William Stephens, James Stephens, Bess Wiggers, Leslie Young.
Tech Helpers:
Olivia Eames, Katie Kelley, John McBroom, James Stephens.
Costume Help:
Katie Kelley
Director
Amy Thornhill 
Kristin Patton Spears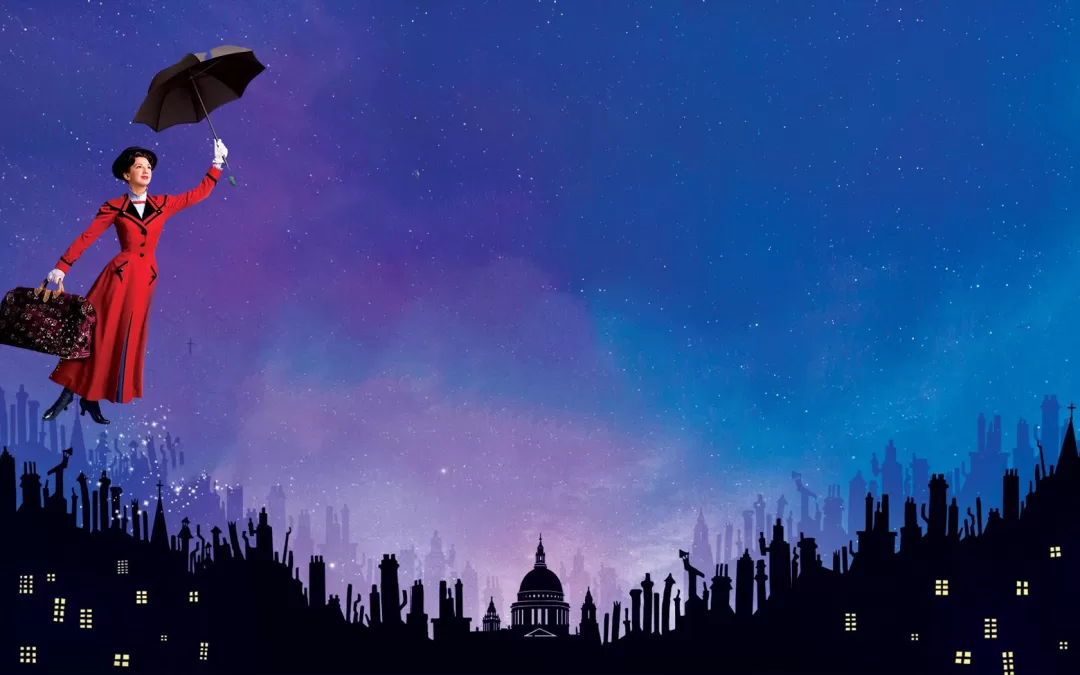 Mary Poppins is an enchanting mixture of irresistible story, unforgettable songs, breathtaking dance numbers and astonishing stagecraft. This show is a perfect opportunity to showcase a strong, iconic female performer, as well as unique special effects and illusions....
read more